Project Story
Best Integrated Home CEDIA Awards Winner 2014
Project overview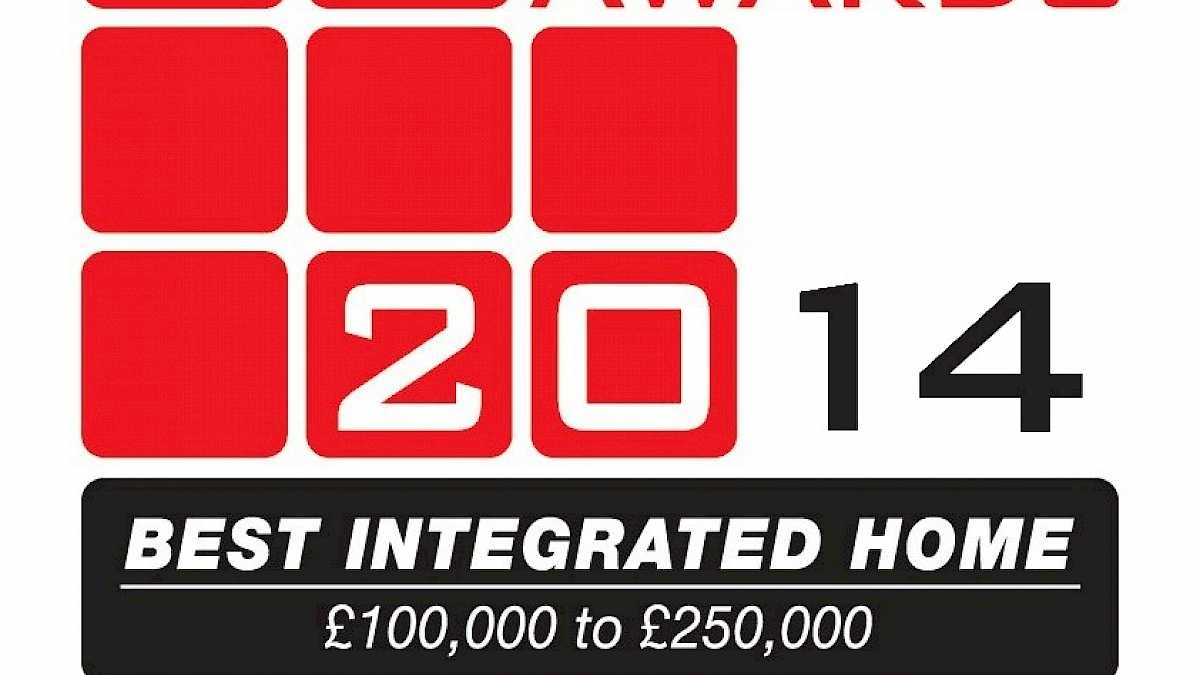 The CEDIA Awards' judges praised this project for 'its sheer beauty and technical brilliance.'
This new-build Ski Chalet is located in the Swiss Alps with spectacular views down into the valley below. Grahams were involved in the early stages of design and were asked to design and install our usual range of whole-house systems, including music throughout, control of the heating, ventilation, pool, lighting control, security shutters, RF distribution, data networking, security cameras, phone system, door entry and full remote access.
This Youtube video below shows the best of this award winning project. 
This elegant five-bedroom home is bursting with creature comforts and services including an outdoor hot-tub, steam room, gym, massage treatment room and sauna. Entertainment for the guests is provided in the form of a dedicated cinema room, two media rooms - in the Club and the main lounge - pool/snooker table, Kaleidescape movie server, Sonos music system and robust wireless Internet was a must.
Grahams rose to the challenge of a short deadline, despite being the UK 'outsiders' working with a local build team. The project started as a hole in the ground in July 2013 and was completed within 6 months, ready for the 2013/14 ski season, and has already been rented to a number of clients. 
Project in detail
The brief was to ensure the chalet offered all the latest technology and entertainment facilities. Crucial to success was ease of use, reliability and remote monitoring.
Systems Integration
Our starting point was to design a precisely engineered data network as the basis of a reliable solution for the whole house. A Control4 home automation system was specified to seamlessly integrate all the disparate services, including lighting, music, climate control and security, enabling control through a single interface. User access is provided through a combination of Control4 wireless hand controls, in-wall and wireless touch panels. The system has been set up so that every room works in an identical way, regardless of hardware, to simplify operation for visitors to Uberhaus. For example, one of the media rooms uses a projector while the other has a large plasma screen but the control interface is exactly the same to the user.
One of the advantages of the seamless integration between the different services, such as lighting and music, is the ability to create personalised features which greatly enhance the occupier's experience in terms of lifestyle and convenience. When the 'master bathroom zone' is turned on, the system automatically checks to see whether any music is playing in the 'bedroom zone'. If it is, it plays the same music otherwise it turns on a pre-defined radio station.
'Master Off' buttons have been programmed in each bedroom suite which not only turns off the lights, but also any audio visual equipment. A 'master off' button has also been created for the front door and garage exits which shuts down the whole house, including lights, music, TV, and cinema. To prevent a guest accidentally setting off a full closure sequence, these require a five second hold.
Lighting Control
Lutron HomeWorks QS has been used throughout for effortless lighting control and to provide atmospheric and scene lighting. Careful consideration was given to ease and consistency of use, with Grahams Hi-Fi deciding to install a Lutron keypad in every room, with three pre-programmed buttons offering a choice of 'Room on', 'Ambience' and 'Room off'. These were consistent in every room so you did not have to think about how to do something as simple as turning on a light. Additional buttons have also been set for individual scenes, lighting circuits and audio functions, as required. In short, the guests are able to take advantage of the hi-tech facilities without any training or prior knowledge.
Intelligent motion sensors (PIRs - Passive Infrared Sensors) have been used extensively across the property to enable efficient energy management. At night-time, if a guest walks into the ground floor bedroom lobby, a PIR sensor will slowly turn the lights on. Then, after a pre-set time, the lighting reduces down to a low level. The effect is subtle and provides a comfortable ambience when walking into dark areas as well as helping with energy management.
Overall there are over 150 channels of LED lighting, 95% of which is dimmable. Local distribution and dimming panel in each suite were used to simplify the wiring and facilitate maintenance.
Audio and Video Distribution
The occupants enjoy sixteen music 'zones' through a Sonos audio system. The sound quality is optimised by the addition of Rotel power amps and Bowers & Wilkins speakers. To reduce sound migration between rooms and improve sound quality, the installer has used DynaBox speaker enclosures. The guests can also immerse themselves in music in the outdoor hot tub through Sonance Mariner weather-resistant speakers. A Kaleidescape Movie Server ensures the guests have a huge selection of movies to choose from and can be viewed from one of nine TVs, or the dedicated home cinema. The house also features a Cisco and Ruckus wireless network, with nine access points enabling secure coverage of the entire building and terraces.
Naturally, for an elegant home, the client requested discreet installation and seamless blending with the gorgeous contemporary interior design and sumptuous soft furnishings. As an example, between the dining and living room space there is a natural divide, and focal point, created by a central unit containing a real wood-burning fire. The 42" TV has been mounted on a motorised panel lift in the unit, rendering it invisible when not in use. It also houses a 'hidden' equipment rack which is well ventilated and fully insulated from the fire below. In the bedrooms, the TV screens are either fitted to Future Automation pop-up mechanisms or swing wall brackets for inconspicuous storage. When playing music the TV lifts are programmed to pop up just enough to allow the Sonos soundbar (used for music) to be heard.
Safe and Secure
Secure door entry is attained through Panasonic HD cameras and a 500 Series IP phone system, activated by access keypads. Additional internal security is provided by panic buttons in the steam room and sauna. If these are pressed messages and sounds appear on the Control4 touch panels, the local chalet manager is alerted by email and the music systems are paused until the panic button is reset.
The client wanted the ability to monitor and service the house systems from the UK to minimise disruption to guests from any electronic faults. An on-site PC produces updates and is used to perform weekly system checks during the rental season. The security system can also be viewed and programmed remotely. Finally, all the house equipment racks have Control4 temperature sensors, which enable real-time monitoring and email notification should anything become too hot.