We are thrilled to announce the new Rega Elicit MK5 has landed in our showroom and is available for demonstration, retailing at £2,000.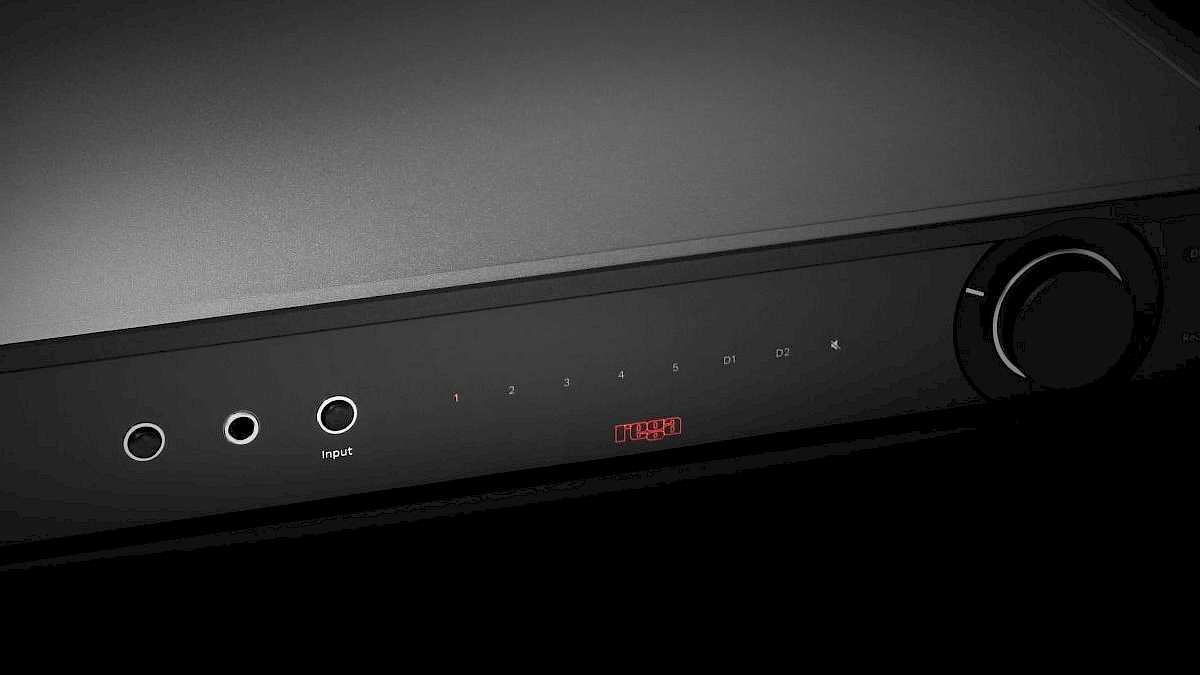 Rega has always been synonymous with turntables. The company has deservedly earned a legendary reputation which started with its inaugural offering of the Rega Planet turntable in 1973.  In 1990 Rega released the Elicit MK1, their first foray into the amplifier market.
Fast forward to 2022 and the 5th iteration of the Elicit. Using class A/B topology, the Elicit MK5 outputs a hefty 105W into 8ohms, enough to power a wide selection of speakers. Previously exclusively analogue, the Elicit MK5 is the first amplfier from Rega to include an integrated DAC which can process up to 24bit/192kHz over coaxial and 96kHz over optical. It is now a one box solution for those looking to connect a turntable, a streamer, and television.
The MK5 also has a completely redesigned casework, derived from their Aethos amplifier. It features a separate input select and volume dial, replacing the fiddly single dial on the Elicit-R which controlled both volume and input select. Input one is a dedicated moving magnet phono stage and there are four further line level inputs, a record input and output, direct input, pre-out, and a coaxial and optical input.
After a comprehensive burn in, we put the Rega phono stage through its paces by connecting a Rega Planar 3 turntable with the matching Exact MM cartridge. On 'Gold Dust Woman' from Fleetwood Mac's Rumours, the Rega's signature warmth is immediately evident, capturing the husky nature of Stevie Nicks's vocal delivery. The moving magnet phono stage exposes an impressive level of detail, but never sacrifices its inherent musicality. Listening to Stevie Wonder's 'Superstition', the toe-tapping nature of the amplifier is obvious. The texture and decay on the iconic bass line was striking without overshadowing the rest of the track's rhythm section.
For the DAC in the MK5, Rega have borrowed elements from their CD players to create this integrated version. When connected to a streaming transport through its coaxial input, its talent for separation and timing are apparent. '15 Step' by Radiohead can sound incoherent on a lesser system, but the Rega brings a busy song into focus, showcasing Nigel Godrich's exceptional production. Switching to the optical input, the Rega adds a satisfying weight to a TV's sound. Dialogue was detailed and never overpowered by the score, all performed with a level of scale and immediacy that will comfortably outperform any soundbar on the market when connected to an appropriate pair of passive speakers.
We expected great things from the Elicit MK5, and it is fair to say these expectations were exceeded. If you are looking for an amplifier with plenty of power, bags of warmth and extensive functionality, we recommend you come in for a listen.