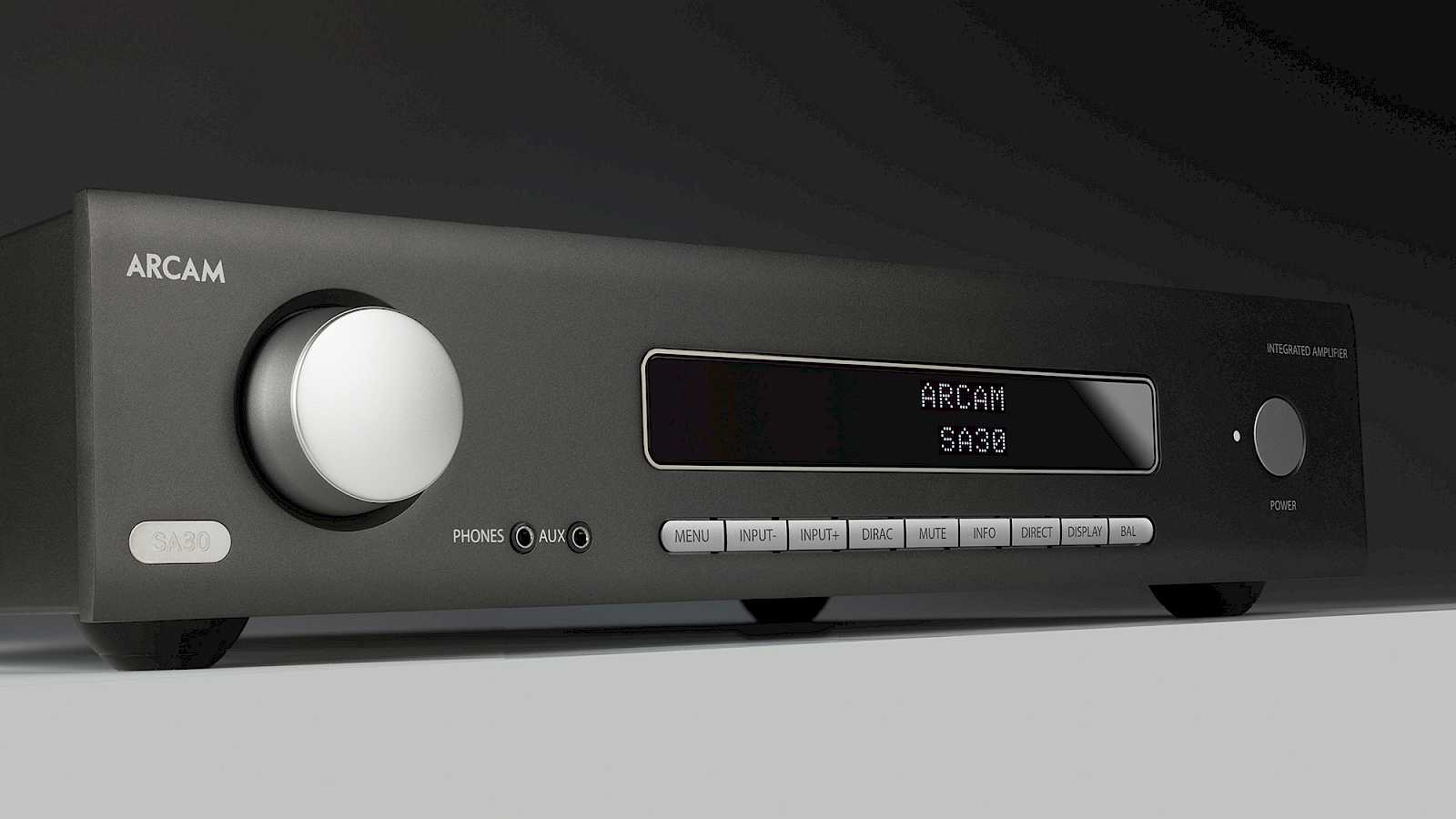 Arcam is renowned for both their two-channel and multi-channel home cinema products and the SA30 adopts technology from both to create this high-performance stereo receiver.
The SA30 uses Arcam's highly regarded Class G amplification and extends the power output from 90W to 120W into 8 ohms. Class G implements multiple power supplies rather than just a single supply, so if a dynamic signal is received that goes beyond the capability of this first power supply, the second one cuts in as required. This is a very efficient design as additional power is only used when required.
Equipped with an HDMI input for a convenient connection to a television, you can get the TV sound through your system with ease. The SA30 not only has a moving magnet phono input, but also a dedicated MC phono input, which has never been seen before on an Arcam integrated amplifier outside of optional boards or external phono stages. Like the rest of the range, there are coaxial and optical inputs to connect a digital source such as a CD player.
Like its predecessor and the AV range, the SA30 utilises DIRAC room calibration software, with three DIRAC profiles. This enables a separate profile for different sources such as a turntable or television or to adjust for say the opening and closing of curtains. Using different profiles optimises up to three different scenarios based on the acoustics and source involved, offering a more tailored listening experience. The one-size-fits-all issue has finally been addressed 
The SA30 is also equipped with an ethernet port to allow you to directly stream music via their MusicLife app, Roon, uPnP, Google Chromecast and Airplay 2, making it even more convenient to listen to music.
The SA30 is priced at £1,999 and is now on demonstration at Grahams.